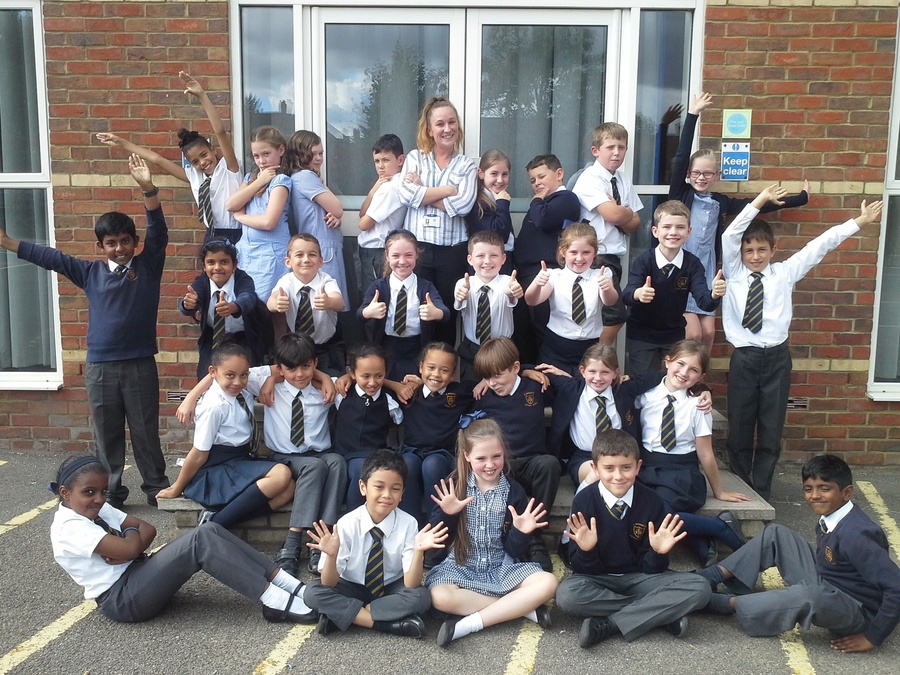 Year 5 at St Bernadette
Year 5 is the first step of Upper Key Stage 2 and we strive to not only develop children's learning and understanding in preparation for the Year 6 SATS but we also strongly feel that Year 5 enables the children to develop their independence; not only in their learning but in their general attitude and outlook to life. Our aim is to have independent, self motivated and happy children who are engaged with their learning.
In regards to independence, Year 5 offers plenty of engaging opportunities both within the classroom and out. Our overnight trip to 'The Loft' in the Autumn term not only provides the children with opportunities to bond with their peers but also gives them a sense of independence and therefore provides the perfect starting block to their Year 6 PGL residential trip.
Year 5 provides many exciting and engaging topics across the curriculum within our Olympics topic in the Autumn Term, Water topic in the Spring Term and finally our Identity topic in the Summer term; all of which provide rich and relevant cross curricular links across a range of subjects. The children experience writing in a range of genres and we aim for the children to grow and develop into successful and confident writers by the end of the year.
We encourage a working partnership with parents to ensure all children reach their full potential, with any significant updates of your child's progress and development provided throughout the year. To ensure that children make good progress we also encourage that children develop their learning at home as well as in the classroom with frequent practise and consolidation of number, writing and reading skills.
At the end of Year 5 we are hopeful that children are ready for that final step into Year 6. They have become influential and model pupils who set a fine example to the remainder of the school by demonstrating the St Bernadette Mission Statement and therefore Catholic values at all times.
Click Below For The Curriculum Statement For Year 5
Year 5 RE Curriculum Statement