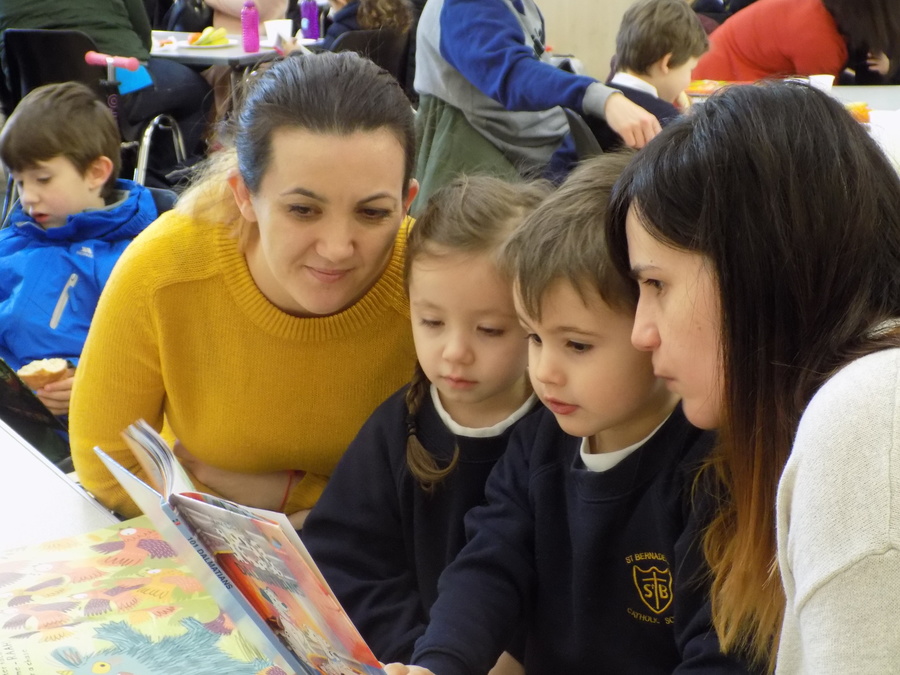 Our aim is for all pupils to read for enjoyment and understanding. The home school partnership is vitally important in establishing and developing reading skills, at all stages of the pupil's development. We encourage parents to read for pleasure with their children at home and to be good role models for reading by celebrating and promoting events such as Roald Dahl day and World Book Day. On World Book Day a reading breakfast is held for adults to share a book with their child over breakfast. It is often so busy that we ran out of chairs and each year it has been great to see an increase in male role models attending by welcoming more dads and grandparents. In addition to this, we have two Book Fairs which allows pupils to choose and buy new books for home and provides the school additional funds for new books in classrooms.
Pupils read from a range of reading schemes which are colour banded to ensure consistent progression. In addition to this, pupils are encouraged to read from a wide range of texts by also choosing from the class book corner, bringing in books from home and choosing from the libraries both inside and outside of school.
Specific reading skills are taught in each class throughout the school on a weekly basis, including the teaching of higher order reading skills as the children move through Key Stage 2. Book packs and specific comprehension texts are used for this.
Reading opportunities are also provided across other areas of the curriculum and children are taught to develop and apply research skills as they move through the school.