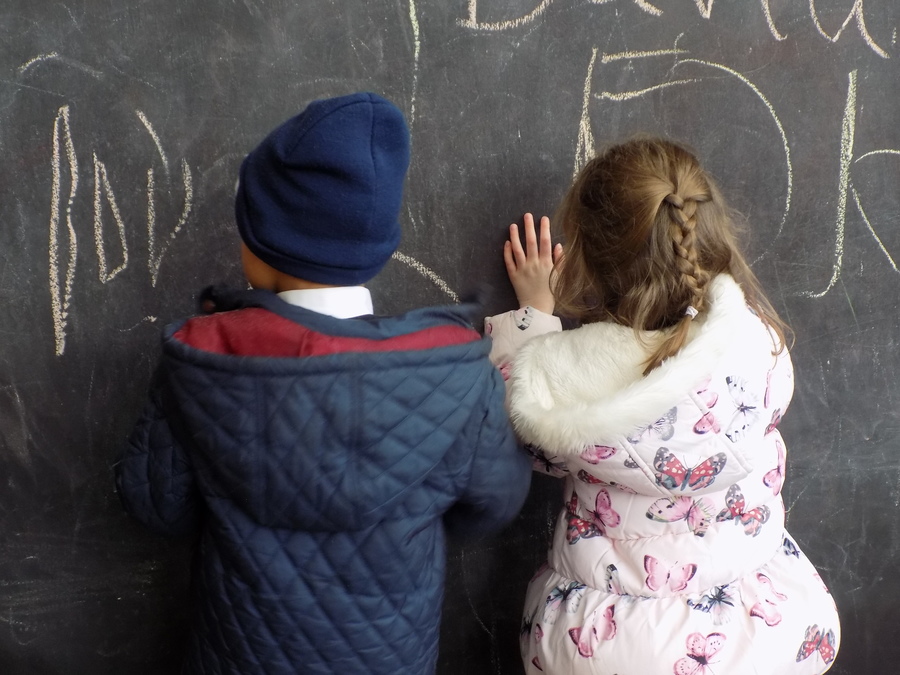 In the New National Curriculum, writing is set out in two parts; transcription which includes spelling and handwriting and composition which covers vocabulary, grammar and punctuation.
Spelling strategies and cursive handwriting are taught throughout the whole school. It is in the Foundation Stage that the teaching of phonics begins, using the 'Letters and Sounds' resource. In the Nursery the focus is on increasing pupil's vocabulary and improving their language skills. They begin to learn the sounds of the letters of the alphabet. In Reception, phonics teaching helps the pupil to learn the sounds of the alphabet, the letter names and high frequency words. Pupils are then taught to blend the sounds together in order to begin to read and to segment words in order to begin to spell. In Year 1, pupils continue to be taught a daily phonics lesson, using Letters and Sounds and handwriting is taught on a daily basis. In Years 1- 6, spellings are also taught daily using Ruth Miskin's Read Write Inc spelling scheme. Handwriting practice takes place weekly, with daily intervention for pupils who require this.
Pupils are taught to write effectively for a range of purposes and audiences. They are taught to use appropriate vocabulary and to develop an understanding of sentence construction and grammar. Most units of work are taught over several weeks, giving pupils opportunities to craft pieces of writing and have time to review and edit their work. Where possible, pupil's writing is linked to books that are being enjoyed and studied in class so that pupils are engaged and enthused when writing. Pupils are taught to write in a range of different genres and 'Big Writing' opportunities are provided for the pupil every half-term which allow pupils to 'show off' their best writing and demonstrate their learning and progress.