Music
Music teaching takes place across the whole school from Nursery to Year 6 covering the core skills of listening, performing and composing. Mr Nicholls is our specialist music teacher who teaches at least one term's worth of music in each class to supplement what the teacher is teaching. In music lessons, children are encouraged to listen carefully and give their own responses, based on what they have heard. Children are helped to understand how sounds are made, changed and organised, through the use of the musical elements and structures. They are also taught how music is produced, for example through the use of instruments, and musical processes including relevant symbols and notations.
Children in year 4, 5 and 6 have a half term block of notation and theory lessons, so that all children will leave St Bernadette school with a developing knowledge of how music is written, as well as basic theory, which they can apply to any musical venture they may then choose to go on to in the future.
There is also plenty of opportunity for all children to perform, using their voice or a taught instrument, either to the whole school in one of our concerts to their class, at the end of a topic. All children in Year 3 take part in a Chorister outreach project with Westminster Cathedral School throughout the year, which culminates with an opportunity to perform at Westminster Cathedral.
Whole class instrumental lessons take place in years 2, 4, 5 and 6. Year 2 learn the recorder and Years 4-6 learn the ukulele.
(insert Year 6 Ukulele video - coming soon)
As well as this, the Local Authority offers lessons in flute, clarinet, saxophone, violin, cello, guitar and keyboard to pupils from Year 4 upwards. These are paid for directly to the Local Authority by parents.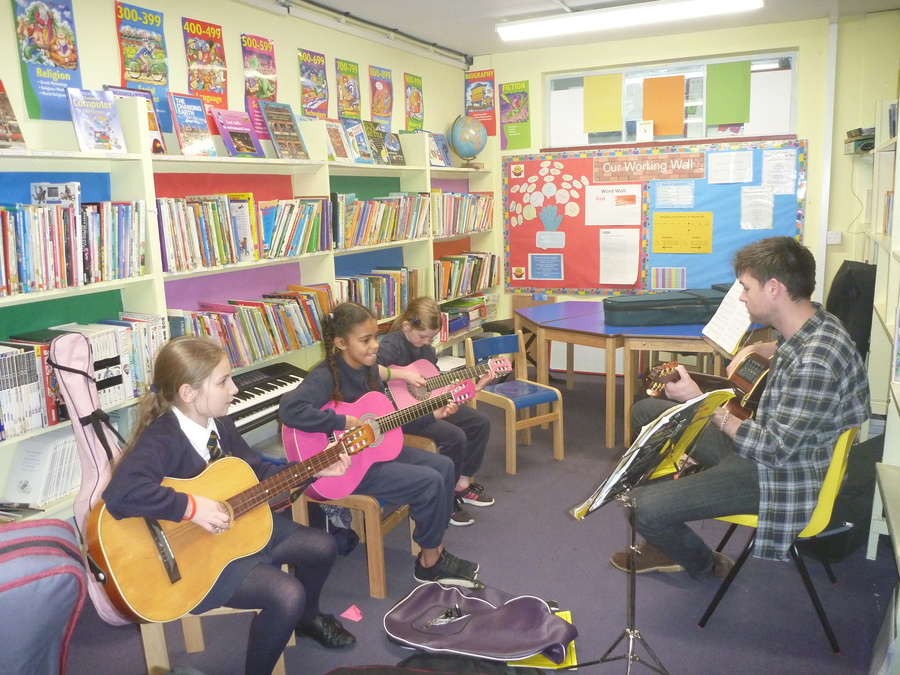 Extra Musical Opportunities
A lunchtime choir is attended by over 70 children from Year 4 upwards who consistently work hard to produce fantastic performances throughout the year.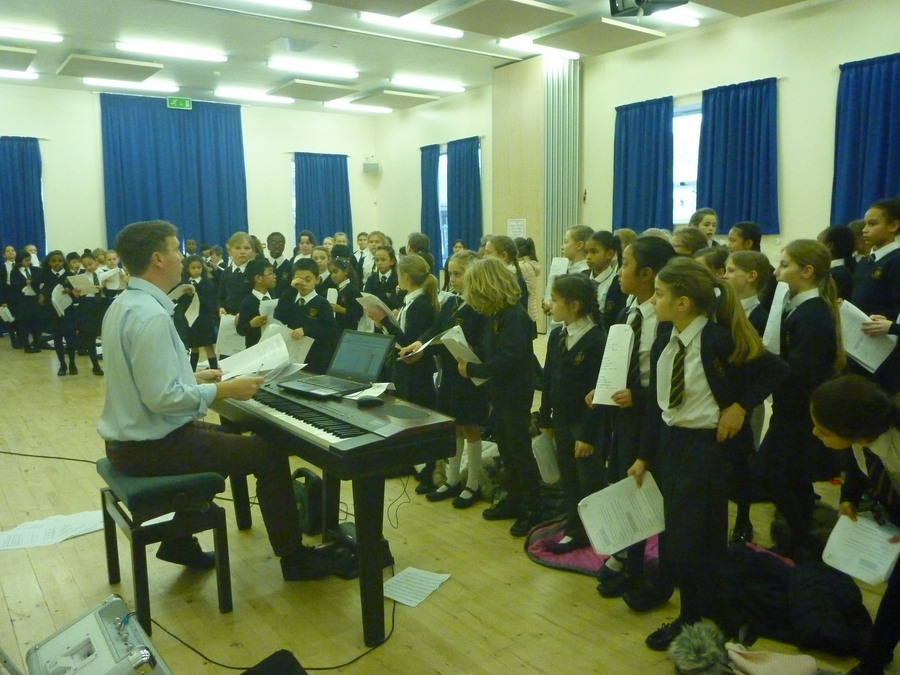 Children in Years 5 and 6 who play a musical instrument, either in or outside of school, are encouraged to join the Music club.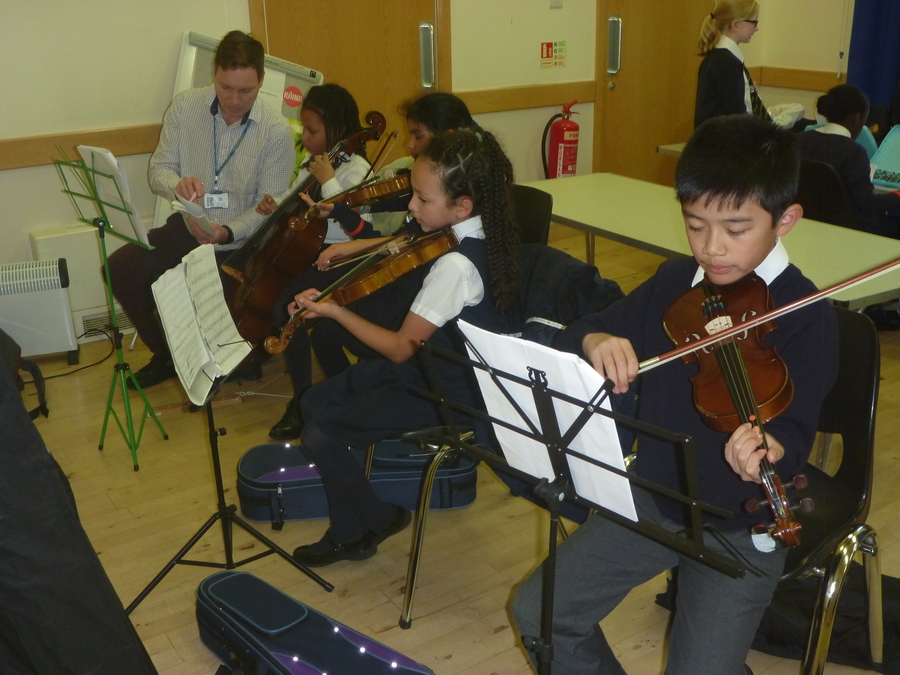 Children are encouraged to share all of their musical talents with other pupils through performances in school and to wider audiences including the KS2 Christmas Carol Concert and the Summer Music Evening.