PSHCE
Personal, Social, Health and Citizenship Education
PSHCE at St Bernadette school is taught both directly and throughout the wider curriculum and our scheme of work for each year group focuses on an aspect of each of these areas, dependent on the age of the children.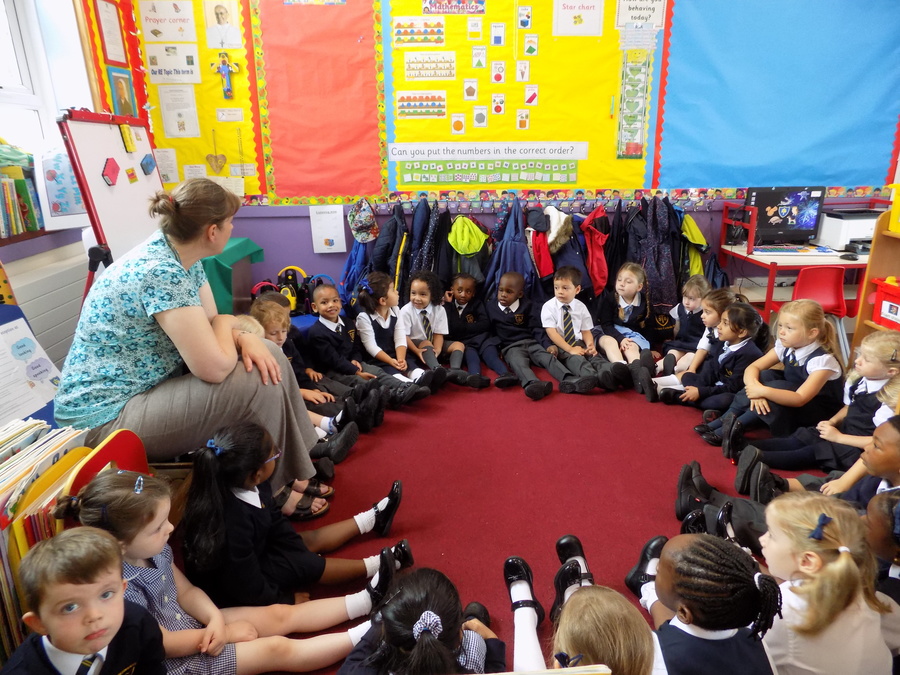 EYFS
Personal, Social and Emotional Development is a prime area of learning within the EYFS, comprising the aspects of Making Relationships, Self-confidence and Self-awareness and Managing Feelings and Behaviour. It is connected to everything else we do.
KS1 & 2
During Key Stages 1 and 2 children gradually build on the skills, attitudes, and values, knowledge and understanding they have started to acquire and develop during the Early Years Foundation Stage. PSHE education offers learning opportunities and experiences which reflect the increasing independence and physical and social awareness of children as they move through the primary phase. They learn skills to develop effective relationships, assume greater personal responsibility and keep themselves safe. It is important to remain flexible as events such as bereavement might require learning to be drawn from Key Stage 2 into Key Stages 1. PSHE education assists pupils to cope with the changes at puberty, introduces them to a wider world and enables them to make an active contribution to their communities.